The Tarnished will soon return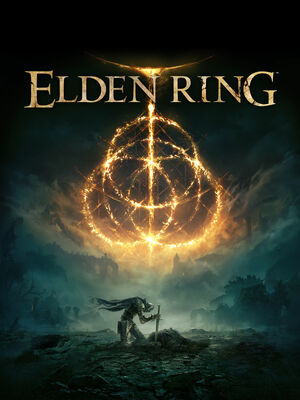 Elden Ring is a dark fantasy RPG that lets you play one of the descendants of the Tarnished. An outcast, you must enter the Lands Between to try to gain re-admittance to the society there as an Elden Lord. To do that, you must reveal the mystery of the fabled Elden Ring. Your adventures in the Lands Between will teem with threats and brim with unknown.
There, you'll find the main "Overworld" and the "Underworld" of dungeons, catacombs and caves. The Overworld will greet you with many heroes from the time before the Shattering, as well as a generous supply of monsters and other characters to defeat. By contrast, the Underworld will present you with shadowy, terrifying areas — but ones that will ensure that you'll be amply rewarded.
Wherever you go, you'll have the opportunity to customise almost every aspect of your character, from class to armour and weaponry. And you'll have great freedom over where, exactly, you roam and how you interact with the characters you find along the way.
Elden Ring is a collaboration between George R.R. Martin, New York Times best-selling author of Game of Thrones, and Hidetaka Miyazaki, creator of the Dark Souls video game series. It has been lovingly built for PlayStation, Xbox and PC gamers.
Elden Ring Wiki
We are an encyclopedia run and maintained by people just like you! Created by fans, for fans, the Elden Ring Wiki is dedicated to building a comprehensive and informative resource about all things Elden Ring.
If you wish to contribute to the wiki, please refer to the Editing Guidelines, Rules of Conduct and To-Do List for more info. Please also check out the following pages:

You are also encouraged to join the Wiki Discord where contributors of the Wiki have a better line of communication.